Author: Paola Galan (Business Development)
Manila, July 26-30, 2011
Five of us flew to Manila for the final round of the ON3 pitching competition. Aside from myself, the others who went were Albert Padin (Founder and CEO of SpellDial), and others from the Business Development team: Nicole Macarasig, David Jones Cua, and Steven Lava.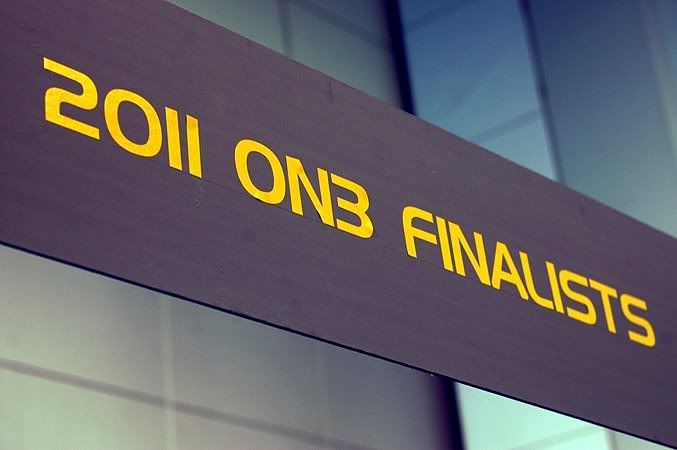 The ON3 Finalists shared a booth at the ExpoScience 2011 (SMX Hall 4, Manila). Aside from us, there were 10 other finalists, but several of them weren't able to make it to the ingress of the expo.
Most of the time, Nicole Macarasig and I manned our booth, but we were later joined by David Cua and Steven Lava, while Albert Padin stayed at our host's place to prepare for the competition.
We got very busy assisting registrants and telling people about SpellDial :)
Saturday, July 30, 2011 Founder and CEO Albert Padin up on the stage - the first to pitch among the 11 finalists.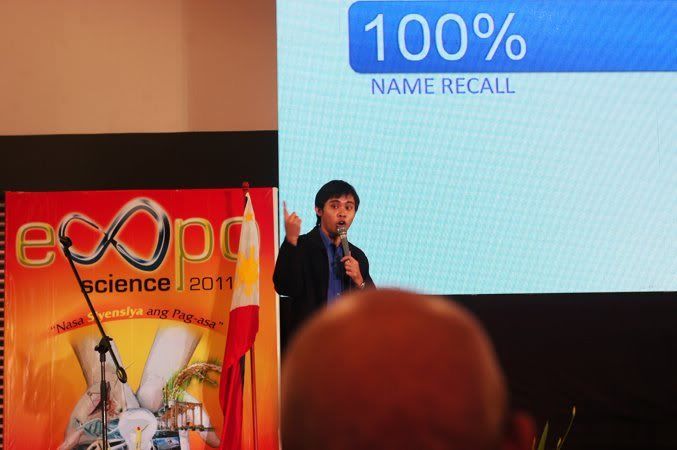 We had conducted a survey some time ago, and Albert told everyone present that 100/100 could easily remember the brand name, but only 1 out of 100 remembered the contact number. That's a problem for businesses - they spend millions (maybe more) for advertisements, but their contact info goes unremembered, even though thousands of people see their ads in a day.
There were 17 judges all in all - a lot of them from Silicon Valley.
The first round of the finals required the contestants to pitch their products within two minutes. In such short time, they must be able to give a clear overview of what their product is all about, and the amount of money they need to be able to go full-speed ahead with their ideas and innovations.
After the first round, the judges selected 5 out of the 11 finalists to give a 15-minute pitch after the break.
SpellDial was not one of the five.
But despite the initial disappointment over not getting into the top 5, the team bravely held themselves together and turned discouragement into determination to keep moving forward, and to keep growing. There's room for improvement!
We believe in this idea, and we believe this is where the world is headed - in fact, we are taking a stand and we have gotten ourselves to the frontline of changing the way the world dials.
Most people haven't caught the vision yet, but it's our job to keep the fire burning until the whole communications system is set ablaze as well!
God bless us all! :D
Sincerely,
Paola
+paolagalan